Discovering the secrets of a supernatural lifestyle.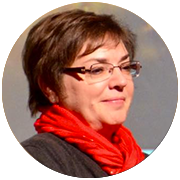 Course Instructor: Pastor Wendy Dewar
Wendy Dewar is well known prophetic teacher within the Victory Churches fellowship. Her prophetic songs have highlights key turning points in the whole movement and encouraged many.
Credit Value: This course can be taked for academic credit or for audit - (All open studies/audit courses are upgrade-able and can be used for credit at a later time if required assignments and tests are completed and the full tuition paid).
Audit: $40.00
Credit: $450.00
25 sessions - 16.5hrs of video.
Course Objectives:
To become acquainted with, and develop intimacy with the person of the Holy Spirit
To be able to prove through Scripture that the Baptism of the Spirit is a legitimate experience, separate from the experience of Salvation
To undertake an in-depth study of the gifts and fruit of the Holy Spirit
With the overall objective to be led by the Holy Spirit thereafter in everyday life and ministry.
Recommended Textbook: "Release the Gifts of the Holy Spirit" by: Drs. George and Hazel Hill (available through the Victory Bookstore)
3 Easy Steps
Create your free student account
Choose and purchase this or another course
Begin your studies